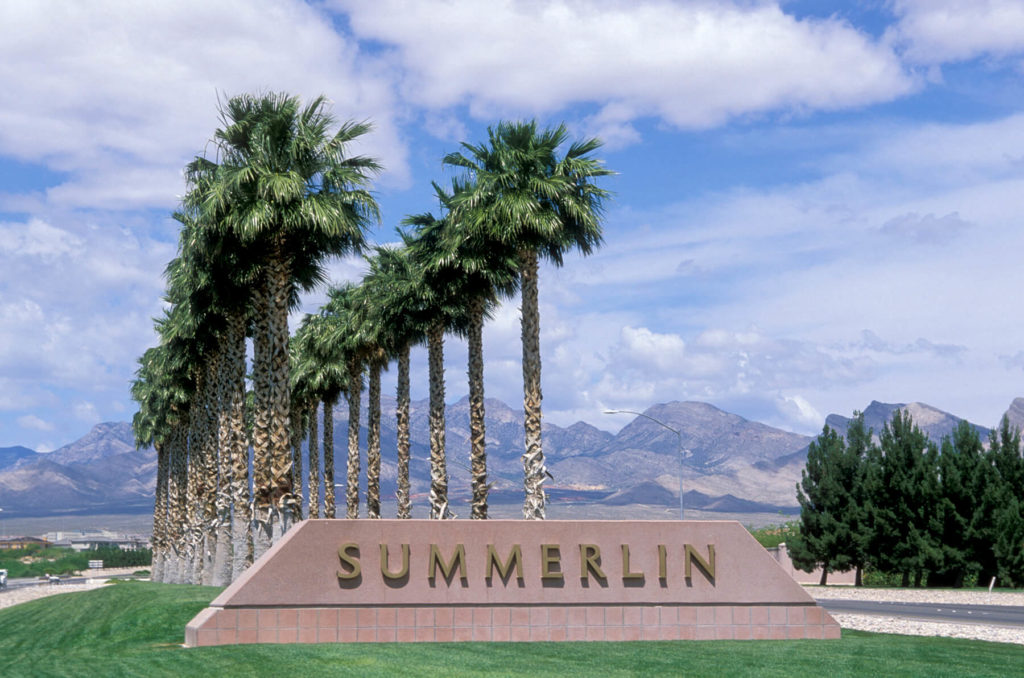 Leaving Things Better Than You Found Them
As you are aware, it requires a considerable amount of time, energy and membership fees to maintain and preserve the appearance of our Summerlin community common areas. In general, these common areas include streetscapes, major entryways, Summerlin monuments, village signage, neighborhood entry signage, landscape treatments, neighborhood mini-parks and 24 regional Summerlin Council parks.  When you sum up all of the areas, the Summerlin master community associations and Council maintain and oversee well over 1,125 acres of open space…with more on the way!
The streetscape common areas contain a variety of components and amenities including landscape, sidewalks and bike paths, street furniture, walls, site lighting, pedestrian access gates and a highly sophisticated irrigation system.
Council parks presently include community centers, seasonal swimming pools and play fountains, multiple lighted ball fields and soccer fields, lighted tennis and pickleball facilities, lighted basketball courts, restroom facilities, and numerous tot equipment and picnic areas.
My purpose in briefly outlining these areas is twofold. First, I hope it helps to remind you of the vast amenities for which your membership fees are used. Regular maintenance, utility services, and care and upkeep of these common elements is an expensive, but wise investment in our community. Each of us as members share in the financial obligation, commitment and investment to keep our common areas well maintained.
It is also important that we value and respect our ownership relationship with these community common areas. They are in essence an extension of our own yards' and are a great source of enjoyment and pride to our membership. Community management personnel and various maintenance subcontractors work diligently with association and Council funds to help keep our common areas looking good…not just because they are paid to, but also because of the pride they take in being part of the high standards of Summerlin.
We as residents also play a critical role in this effort. Simply put, our own practices with respect to picking up after ourselves, our kids, and our pets can have a profound effect on the daily appearance of the community. Further, reminding our children that mischievous damage done to plants, walls, gates, restrooms, lighting and other components adds up to costly repairs.
It is important to remember that we are all in this together, sharing and caring for our amenities. After all, they belong to each of us.